Iowa:Henry B Tippie MBA Admission Essays Editing Tips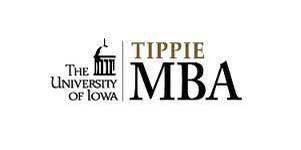 Previous
Iowa:Henry B Tippie Essay : 1
Discuss your specific career objectives and how the Tippie MBA will contribute to the accomplishment of your objectives.
Sugested reading:
Writing about your short-term and long-term career goals in MBA Admission Essays
Tips for answering the Why MBA Essay
Iowa:Henry B Tippie Essay : 2
All leaders inevitably have to deal with conflict situations. Describe a disagreement or conflict you personally had to handle. How did you manage the conflict?
Sugested reading:
MBA Essay Tips for Writing about the factors that influence your decision making, the difficult decisions you have made and its personal effect on you
Iowa:Henry B Tippie Essay : 3
Additional Essays If you feel that adverse conditions have played a substantial role in your educational development and if you would like the Admissions Committee to weigh the factors involved, please describe your situation on a separate sheet of paper and give a brief explanation of its impact on your academic record. Examples of circumstances that could merit consideration are significant economic, social, physical, or cultural factors in your background. Please limit your answer to 350 words or less. TIPPIE MBA Additional Essay 1. If you believe that your score on the GMAT does not reflect your ability because you do not do well on standardized tests, indicate the scores you received on the ACT, SAT, or any other standardized test taken before entering college or graduating.
Iowa:Henry B Tippie Essay : 4
Additional Essay 2. If you believe that your undergraduate grade-point average does not accurately reflect your ability, please specify the condition (e.g., illness) or obligations (e.g., employment) that interfered with your performance and why. If employment was the cause, indicate why you worked; how many hours per week you worked each semester; the type of employment.
Iowa:Henry B Tippie Essay : 5
Additional Essay:Describe anything you have done since your graduation from college or graduate school that you believe reflects your ability to perform competently in the MBA program more accurately than your GMAT score and grade-point average indicate.
Aplying to Iowa:Henry B Tippie ?
Why take chances? We offer highly value adding reviewing and editing service for Iowa:Henry B Tippie at just $249. Please visit Iowa:Henry B Tippie Editing Package to know the details about our service.
Any one essay, 500 words, single round reviewing with detailed feedback for improvement.
What stops You?
Try our services with our Trial Package, at just $25. We are confident that, after the trial you will love our services.
Any one essay, 500 words, single round reviewing with detailed feedback for improvement, no editing.
Offers